Welcome to Learn Data Insights (LDI)! Our mission is to provide relevant and engaging e-learning material to help people up-skill and get certified in Microsoft data technologies. Click here to see the services we provide.
LDI is run by Rishi Sapra – a Microsoft Most Valuable Professional (MVP), Fast Track Recognised Solution Architect (FTRSA) and Microsoft Certified Trainer (MCT) who specialises in advising Enterprise clients on self-service Business Intelligence and building Reporting Centres of Excellence. His co-founder Naveen Ganpat works in the treasury department of a challenger bank using Excel and Python for complex finance-based tasks.
We've already helped tens of thousands of people in their cloud/data analytics journey and we hope that you are joining us on this learning adventure!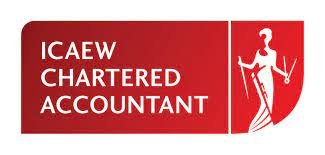 Rishi Sapra
Strong mix of commercial and technical skills – graduated with a first-class degree from the London School of Economics and a Chartered Accountant with over 12 years' experience in Big 4 consulting and Financial Services
Currently works as a Group Manager at Avanade – a Joint Venture between Accenture and Microsoft which has been Microsoft Partner of the Year for the last 15 Years.
Recognised by Microsoft as a technical community leader and expert in his field
Also leads the Power Platform Finance (www.powerplatformfinance.com) community for helping finance professionals apply the Power Platform technology stack in their roles.
Naveen Ganpat
A strong background in financial and technical skills – graduated from the University of Reading / ICMA Centre and did his CFA afterwards.
Has over 20 years of experience in the finance industry and worked in several financial institutions such as ING Bank, Commerzbank, Friends life (now part of Aviva) and Columbia Threadneedle as well as Fitch Ratings.
Worked intensively with MS Excel in the last two decades, including building financial models and in advanced data analysis. He has been working with Python and SQL in the last few years and applies this to financial modelling.

LEARN
Course, Worked Examples
& Virtual Classroom
TEST
Power Bi,
Python & Excel Quizzes
CERTIFY
Mock Exams for
Microsoft Certification
ENGAGE
Join our Community of Data
Analysts, Data Scientists &
Data Engineers LDI